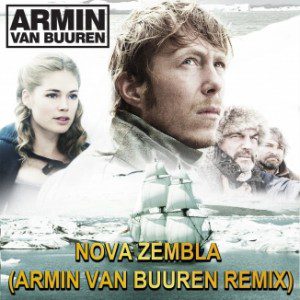 Record Links
Wiegel Meirmans Snitker – Nova Zembla (Armin Van Buuren Remix)
Released: December 22nd, 2011 on Armada Music
The first Dutch 3D movie is a fact. And the first remix of the soundtrack of the first Dutch 3D movie is also a fact! After setting a challenge with the director of the movie, Reinout Oerlemans, during an interview on Radio 538, Armin started working on a remix for the official film score. To great success.
'Nova Zembla', the soundtrack of the historic drama, was remixed by Armin van Buuren. The original could not have made a better fit for Armin. With angelic vocals, epic orchestral intermezzo's and a touching melody, translating it to a trance version was a great challenge.
The full proceeds of the remix will go to Polar Bears International, an international organizations that helps protect the polar bears.
Record Tracklist
Nova Zembla (Armin van Buuren Radio Edit)

-:--

/

-:--

Nova Zembla (Armin van Buuren Remix)

-:--

/

-:--