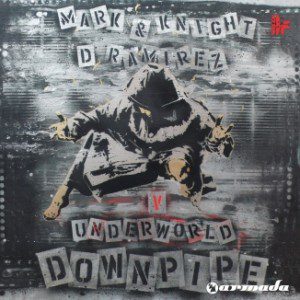 Record Links
Mark Knight & D.Ramirez V Underworld – Downpipe (Armin van Buuren Remix)
Released: October 07th, 2013 on Wagram Music
We are very happy to present one of the most iconic tracks from the Toolroom catalogue, 'Downpipe', as it gets reinterpreted by the world's No.1 DJ Armin van Buuren, Techno veteran Adrian Hour and new kid on the block Bontan.
Crowned Essential New Tune on BBC Radio 1 by Pete Tong and forming an integral part of the soundtrack to the opening ceremony of the London Olympics last year, it is still receiving overwhelming support today.
This track is massively supported by the biggest DJs around the globe: Hardwell, Sander van Doorn, Nicky Romero, W&W and many more!!
Record Tracklist
Downpipe (Armin van Buuren Radio Edit)

-:--

/

-:--

Downpipe (Adrian Hour Radio Edit)

-:--

/

-:--

Downpipe (Bontan Radio Edit)

-:--

/

-:--

Downpipe (Original Radio Edit)

-:--

/

-:--

Downpipe (Armin van Buuren Remix)

-:--

/

-:--

Downpipe (Adrian Hour Remix)

-:--

/

-:--

Downpipe (Bontan Remix)

-:--

/

-:--

Downpipe (Original Club Mix)

-:--

/

-:--

Downpipe (Original Club Mix)

-:--

/

-:--