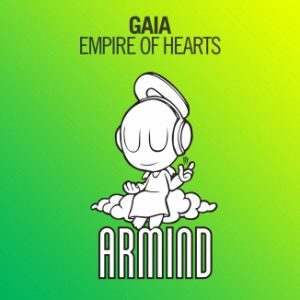 Record Links
Gaia – Empire Of Hearts
Released: March 10th, 2014 on Armind
First played during his Armin Only – Intense shows in Amsterdam, the long-awaited new Gaia tune remained a secret for months, leaving the fans guessing for months until he finally alleviated their growing anticipation.
At A State of Trance 650 in Moscow, he revealed 'Empire Of Hearts', and its impact has been unreal. The follow-up to 'Stellar', 'Aisha', 'Humming The Lights', 'Tuvan' and the early classic '4 Elements' is every bit unique, carrying that special Gaia sound. It lures in the masses, and takes you when you least expect it.
With a special Gaia set scheduled for Ultra Music Festival in Miami, be prepared for many more of Armin's Gaia madness to come.
Record Tracklist
Empire Of Hearts (Radio Edit)

-:--

/

-:--

Empire Of Hearts (Original Mix)

-:--

/

-:--