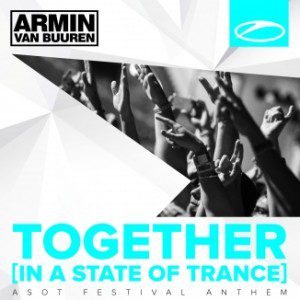 Record Links
Armin van Buuren – Together (In A State Of Trance) [A State Of Trance Festival Anthem]
Released: January 09th, 2015 on A State Of Trance
The official soundtrack for the A State Of Trance Festival series in 2015, spanning several continents: it's the ASOT Festival Anthem.
The time has come, to join forces… in unity, friendship, and love. Together, in A State of Trance. This year's A State of Trance anthem is now on the horizon, and here's a small taste of what the future holds.
Join us as we come together for the greatest celebration on earth. It's time to go back to the essence. Back to where it all started. That incredible feeling. Together in A State Of Trance.