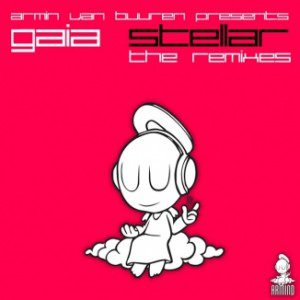 Record Links
Armin Van Buuren Presents Gaia – Stellar (The Remixes)
Released: November 14th, 2011 on Armind
Unlocking a fierce anthem since the Universal Religion Chapter 5 compilation came out and hiking up the charts since its official release, is Armin van Buuren's latest Gaia release, 'Stellar'. With brand new remixes by MaRLo and EDX, the mind-blowing 'Stellar' is now complete!
One of the fastest rising names in today's trance scene, is the Dutch born, Australia-based producer MaRLo. After heavily supporting his tracks 'The Island' and 'Whispers' in the A State of Trance shows, Armin invited the young talent to have a go at remixing 'Stellar'. The result is a tough, energetic mix of dark prog, trance and techy elements, embodying diversity. MaRLo's remix puts 'Stellar' into a completely new light, shining bright and kicking in hard.
Though in the midst of finalizing his debut album, Swiss-based producer EDX delivers no less than high quality on his remix of 'Stellar'. EDX turned 'Stellar' into a heavy-loaded weapon of prog-house impact. Deep bass, high kicks and electro sweeps define this energetic remix, ready to entwine in the global clubs.
Record Tracklist
Armin van Buuren presents Gaia – Stellar (EDX's Fe5tival Remix)

-:--

/

-:--

Armin van Buuren presents Gaia – Stellar (MaRLo Remix)

-:--

/

-:--