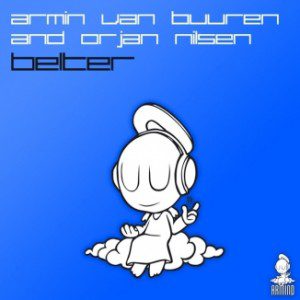 Record Links
Armin Van Buuren & Orjan Nilsen – Belter
Released: March 26th, 2012 on Armind
When one of the world's best DJ's has been a long-time admirer of your work, what can you do? Enjoy the ride and invite him for a collab, of course! And so, Armin van Buuren and Ørjan Nilsen present the big beat monster 'Belter', for everyone's ears to enjoy!
Throughout all years of his young but impressive career, Ørjan Nilsen's tunes have been supported by Armin van Buuren. Loved by him and his A State of Trance radio show listeners, it were the sounds of 'La Guitarra', 'Between The Rays' and countless other originals and remixes that caught the attention of the dance loving masses.
None of them went unnoticed. So when Armin and Ørjan came up with the idea to join forces, the world was enthralled to hear its result. So here it is, 'Belter'.
A belter of a tune, that's for sure!
Record Tracklist
Belter (Original Mix)

-:--

/

-:--

Belter (Original Mix Edit)

-:--

/

-:--