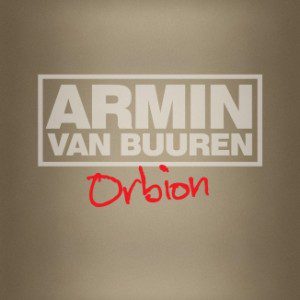 Record Links
Armin van Buuren – Orbion
Released: February 13th, 2012 on Armind
The glow of Armin van Buuren's 'Mirage' album is bright as ever. With new single 'Orbion', he shines a new light on the power and impact of instrumental tracks. A real future classic.
Earning the golden status in several countries saw Armin van Buuren's fourth artist album setting forth much more than just hits. Each of its singles have moved the masses, from the emotional 'Not Giving Up On Love' and energetic 'Drowning' to the hard-rocking 'Full Focus' and seductive 'Feels So Good'. 'Orbion' is one of the jewels of this masterpiece . Once it's captured you, you'll find yourself taken on a trip, deep into captivating trance sounds. Uplifting with a dark sense. 'Orbion' is a great example of the traditional, characteristic Armin sound, combined with today's influences.
On remix duties, New York producer Eco brings us an all-shattering, uplifting mix that combines an electrifying melody with a solid, deep beat. Shining an extra light on the angelic backing-vocals of 'Orbion', makes the break of his remix a real highlight moment. If you're looking for a more prog-trancy translation, get lost into the melodic maze of the Max Graham vs Protoculture remix. A powerful addition to the original!
Record Tracklist
Orbion (Radio Edit)

-:--

/

-:--

Orbion (Extended Version)

-:--

/

-:--

Orbion (Max Graham vs Protoculture Remix)

-:--

/

-:--

Orbion (Eco Remix)

-:--

/

-:--