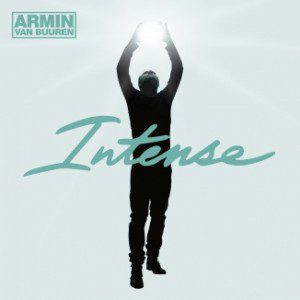 Record Links
Armin Van Buuren – Intense
Released: May 03rd, 2013 on Armada Music
A brand new, musical reflection of the intense ride that is Armin van Buuren's life, has gone alight. Collecting 2 years of genre-bending production work and impassioned song-writing, the fifth artist album of the number one DJ in the world is now a fact. Bursting with extraordinary compositions, musical fusions and hymns for the EDM lovers, Armin van Buuren is proud to present to you: 'Intense'.
The ever-growing EDM scene has kept its ear out for the successor of '76', 'Shivers', 'Imagine' and 'Mirage'. Growing part of a musical legacy that includes countless enduring and future classics, Armin van Buuren once again lives out his vision. Through 15 sparkling new singles, he intrigues, fascinates and moves the listeners. Including collaborations with Israeli violinist Miri Ben-Ari, Australian duo NERVO and singers by the likes of Trevor Guthrie, Emma Hewitt, Laura Jansen, Fiora and many other gifted artists, 'Intense' is the album that dance land has been waiting for.
Armin:"Intense embraces more genres than any of my other albums, crossing over from progressive and trance to classic, even rock. Being a perfectionist, some of these tracks have taken me months to finish. Incorporating as many real instruments as possible, it includes a live orchestra, as well as the rock band of my brother Eller. It's been an honour to work with such talented artists, singers and songwriters, they've really inspired me. It's been an 'intense' 2 years in the making, but I'm very pleased with the result."
From the intricate and mind-blowing cadenza that is 'Intense' to the feel-good 'This Is What It Feels Like' and 'Turn This Love Around'. From the quieting beat-ballad of 'Sound of The Drums' to Armin's dedication to the harder shades of his beloved trance, 'Who's Afraid of 138?!'. For you to understand its story, there's no reading between the lines. 'Intense' deserves your full attention, from the first beat until the very last note of silence.
Record Tracklist
Armin van Buuren feat. Miri Ben-Ari – Intense

-:--

/

-:--

Armin van Buuren feat. Trevor Guthrie – This Is What It Feels Like

-:--

/

-:--

Armin van Buuren feat. Cindy Alma – Beautiful Life

-:--

/

-:--

Armin van Buuren feat. Fiora – Waiting For The Night

-:--

/

-:--

Armin van Buuren – Pulsar

-:--

/

-:--

Armin van Buuren feat. Laura Jansen – Sound Of The Drums

-:--

/

-:--

Armin van Buuren feat. Lauren Evans – Alone

-:--

/

-:--

Armin van Buuren vs NERVO feat. Laura V. – Turn This Love Around

-:--

/

-:--

Armin van Buuren feat. Aruna – Won't Let You Go

-:--

/

-:--

Armin van Buuren – In 10 Years From Now

-:--

/

-:--

Armin van Buuren – Last Stop Before Heaven

-:--

/

-:--

Armin van Buuren feat. Emma Hewitt – Forever Is Ours

-:--

/

-:--

Armin van Buuren feat. Richard Bedford – Love Never Came

-:--

/

-:--

Armin van Buuren – Who's Afraid Of 138?!

-:--

/

-:--

Armin van Buuren feat. Bagga Bownz – Reprise

-:--

/

-:--

Armin van Buuren presents Gaia – Humming The Lights (Bonus Track)

-:--

/

-:--