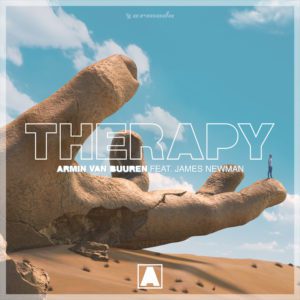 Record Links
Armin van Buuren feat. James Newman – Therapy
Released: April 20th, 2018 on Armada Music
Off the back of several super-catchy singles such as 'I Need You' and 'Sunny Days' plus the funk-infused 'Sex, Love & Water', Armin van Buuren just added another summer-tinged song to his repertoire. Today, the five-time #1 DJ in the world released his next seminal single 'Therapy' – made in tandem with James Newman – as well as the song's stunning music video.
Musicwise, 'Therapy' sees Armin van Buuren and James Newman nail every bit of that irresistible summer vibe. Showing off its addictiveness through the smooth vocals, romantic lyrics and uplifting chords, it is a song that sticks and one that will embellish the airwaves every time the sun starts shining.
The official music video of 'Therapy' pertains to a cheeky little story of Armin van Buuren himself about his high-school crush, whom he had once fallen head over heels in love with. Combined with the shimmering beauty of Moroccan city Marrakesh through innumerable breathtaking shots, it made for an amazing music video many fans will undoubtedly be able to relate to.