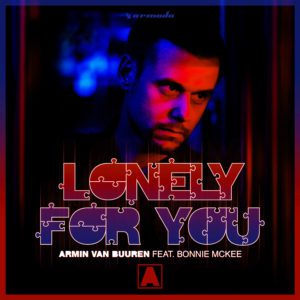 Record Links
Armin van Buuren feat. Bonnie McKee – Lonely For You
Released: February 15th, 2019 on Armada Music
Especially after a love-scented day as Valentine's Day, it's important not to forget that everyone deserves a bit of love. So, to warm the hearts of not only couples, but also of everyone still looking to find that special someone, Armin van Buuren has unleashed a brand-new single – and accompanying music video – that no amount of lit candles and rose petals can compete with: 'Lonely For You' (feat. Bonnie McKee)
An atypical love song so many people can draw strength from, Armin van Buuren's 'Lonely For You' is empowering in its own unique way. Featuring Bonnie McKee's dynamic and emotional vocals that blend superbly with the  mash of poppy chords and drum and bass-inspired rhythms, this track puts Armin van Buuren's experimental side in the limelight in the best possible way.
Armin van Buuren: "'Lonely For You' was written with the lovely Bonnie McKee. For me, it resembles the struggles we all face with and in relationships, ups and downs. I think it was appropriate to release it around Valentine's Day!"
American singer-songwriter Bonnie McKee is no stranger to the upper reaches of the music industry. Throughout her blossoming career, she has (co-)written songs for global superstars such as Katy Perry ('Part Of Me', 'Wide Awake', 'California Girls', Teenage Dream' and 'Last Friday Night (T.G.I.F.)'), Taio Cruz ('Dynamite'), Britney Spears ('Hold It Against Me'), Elliot Yamin, Rita Ora, Ke$ha, Cheryl, Adam Lambert and Rusko. Now, she teams up with none other than Grammy-nominated, five-time #1 DJ in the world Armin van Buuren for a wonderful single that's bound to ignite a fiery passion in listeners worldwide.
Listen to Armin van Buuren feat. Bonnie McKee – Lonely For You