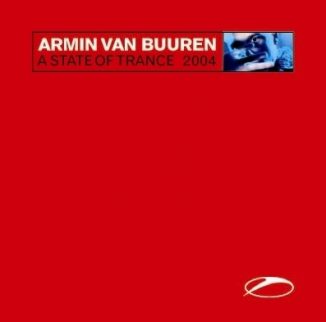 Record Links
Armin Van Buuren – A State Of Trance 2004
Released: February 08th, 2004 on Armada Music
In 2004, another renaissance in the trance genre awakened the start of a new series. Armin van Buuren, having his breakthrough with 'Blue Fear' and 'Burned With Desire' at the time, started the A State of Trance compilation album series, not knowing the great influence it was going to have on the trance scene.
Named after his A State of Trance radioshow, Armin presented the ASOT 2004 compilation with an important message. To not be a prisoner of your own style. Armin:"There are a lot of different definitions of the genre, but to me trance is just warm electronic dance music, anything from progressive to techno. Don't be a prisoner of your own style, is what I always say; don't get caught up in the bullshit of your own creativity!" If one thing's for sure, it's that ASOT 2004 is everything but bullshit. Years later, most of the tracks have grown out to trance classics and the compilation is still mentioned as one of the most favoured compilations in the past 10 years.
It was 2003 when Armin van Buuren ended up as a number 3 in DJ Mag's Top 100, when he started his own record label Armada Music, with Maykel Piron and David Lewis, and when the first few Awards started rolling in. Never did he expect his career to grow out to what it is today, without realizing it he was working hard to get to the top. A State of Trance 2004 is a landmark in his career, and contains his own 'Burned With Desire' and other massive hits by producers such as Mark Otten, M.I.K.E., Airwave, Robert Nickson, Envio, Three Drives and many more.
Record Tracklist
Tranquility (Original Mix)

-:--

/

-:--

The Search For Freedom (Original Mix)

-:--

/

-:--

Robert Nickson – Spiral (Original Mix)

-:--

/

-:--

Burned With Desire (ft Justine Suissa)

-:--

/

-:--

Kubik (Original)

-:--

/

-:--

Perfect Wave (Original Mix)

-:--

/

-:--

Mind Circles (Perry O'Neil Remix)

-:--

/

-:--

Fearless (Original Mix)

-:--

/

-:--

Totally Fascinated (M.I.K.E.'s Totally Mix)

-:--

/

-:--

Time To Say Goodbye (Passiva Remix)

-:--

/

-:--

Forbidden Colours (Original Mix)

-:--

/

-:--

Offbeat (Original Mix)

-:--

/

-:--