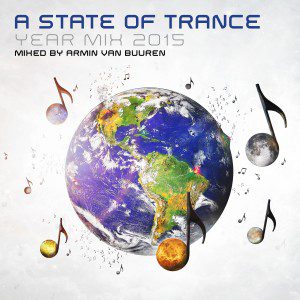 Record Links
A State Of Trance Year Mix 2015
Released: December 31st, 2015 on Armada Music
From the first episodes of the year to the last, we feel the excitement every time it grows nearer. We long for the moment of moments, hoping that our favorite records and artists have earned their spot in the selection once again. We cast our votes, spread the word, and await the final unveiling. And although the expectations are high as ever, we are bound to be left speechless.
Coming forth with two hours of absolute magic, Armin van Buuren has once again conjured the most inspiring and massive A State Of Trance episode of the year. Filled with the tracks that shaped the entire Trance year into something worth celebrating, the A State Of Trance Year Mix 2015 encapsulates a year of breath-taking tunes and goosebumps-inducing efforts, brought together through an astounding, seamlessly mixed creation.
For the twelfth time since Armin van Buuren started his A State Of Trance endeavor, the year mix hits the Trance world. And as over a hundred mighty trancers engulf your mind and continue to leave you in awe, there's merely one conclusion left to be made. What a fine year it's been!
The A State Of Trance Year Mix 2015 is finally here!