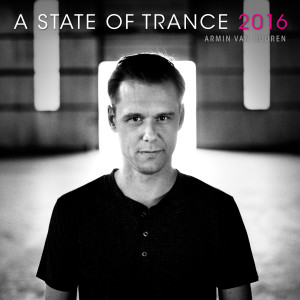 Record Links
A State Of Trance 2016
Released: May 06th, 2016 on Armada Music
Since the first issue of the A State Of Trance compilation in 2004, nothing else heralded the biggest tunes of the year better than the annual series did and still does. And even now, in 2016, it has yet to find its match, all the while more and more people get themselves clued-up by means of the carefully selected tracklist.
Curated by long-time Trance titan and genre pioneer Armin van Buuren, 'A State Of Trance 2016' underlines how far it has come and how extraordinary the journey has been. No other genre in the world has remained so steadily beloved by its loyal fans, and no other compilation series has been so deeply engraved in the hearts of its fans as A State Of Trance.
As many expected beforehand, the flag-bearers of Trance are all present in this symbol of unbridled love and passion for music. Comprising no less than 39 gems as a set of awe-inspiring exclusives and well-known masterpieces alike, 'A State Of Trance 2016' spotlights magical creations such as Omnia – 'Alien', Jerome Isma-Ae & Alastor – 'Floyd', Estiva – 'Power Core', and Manse's remix of Armin van Buuren feat. Bullysongs – 'Freefall' among devastating floor smashers such as Super8 & Tab – 'Mega', David Gravell – 'Stay Awake', Gaia – 'Inyathi', and Bryan Kearney & Christina Novelli – 'By My Side'.
Hitting the world on the same day as the mighty, Dutch kick-start of Armin van Buuren's 'Embrace' world tour, 'A State Of Trance 2016' brings the world what few can offer. A strong legacy, a genre-defining experience, and more than enough mind-blowing tunes to last you a lifetime.