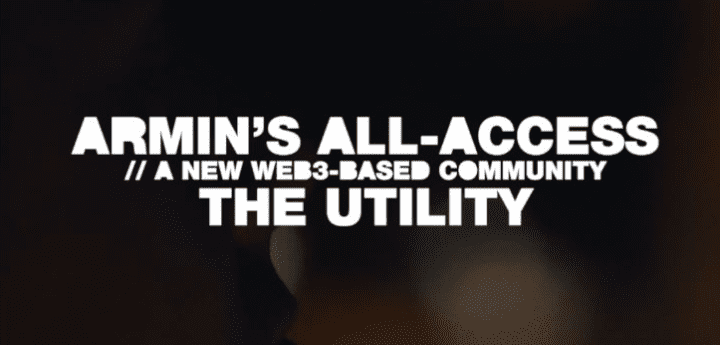 ARMIN'S ALL-ACCESS // THE UTILITY
Hi friends, Last month, I announced that I am working on launching a brand-new Web3-based community: Armin's All-Access (AAA). I also shared that I'm working together with the Rik Oostenbroek, a digital artist that created a unique piece of art that symbolizes the core of our new community.

Today, I can finally share the utilities of AAA.By owning a limited-edition AAA token, you'll be able to access the soon-to-be-launched community, gain access to very exclusive content, get to join event meetups in Amsterdam, London and New York, participate in ticket giveaways, raffles of my personal collectors items and so much more!

Check the AAA-website for more details -> https://aaa.arminvanbuuren.com/