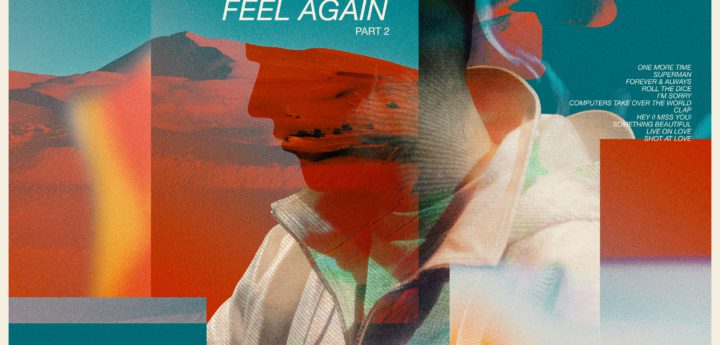 OUT NOW: ARMIN VAN BUUREN - 'FEEL AGAIN, PT. 2'
The second part of Armin van Buuren's new album trilogy, 'Feel Again, Pt. 2' embodies the feeling of togetherness found in reconnecting with festival crowds across the globe. Containing hit singles ('One More Time' feat. Maia Wright), grand collabs ('Forever & Always' with Gareth Emery and Owl City, 'Live On Love' with Diane Warren) and club cuts ('Superman', 'Computers Take Over The World'), this second, 11-track album installment takes another step along the 'Feel Again' narrative to re-establish the broken connections.
Listen to 'Feel Again, Pt.2' now!
Tracklist:
Armin van Buuren feat. Maia Wright - One More Time
Armin van Buuren & Blasterjaxx feat. 24h - Superman
Armin van Buuren & Gareth Emery feat. Owl City - Forever & Always
Armin van Buuren feat. Philip Strand - Roll The Dice
Armin van Buuren feat. Scott Abbot - I'm Sorry
Armin van Buuren - Computers Take Over The World
Armin van Buuren - Clap
Armin van Buuren feat. Simon Ward - Hey (I Miss You)
Armin van Buuren - Something Beautiful
Armin van Buuren & Diane Warren feat. My Marianne - Live On Love
Armin van Buuren feat. Husky - Shot At Love