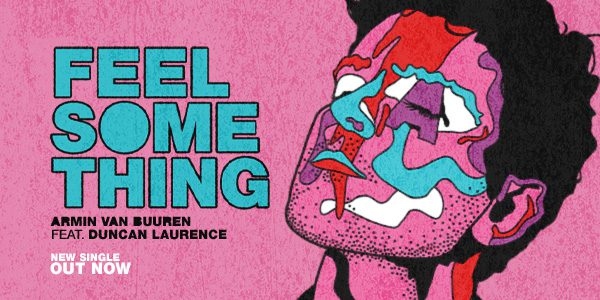 OUT NOW: Armin van Buuren feat. Duncan Laurence - Feel Something
Emerging with another super-infectious single, Armin van Buuren teams up with Eurovision Song Contest 2019 sensation Duncan Laurence for a record that ticks the boxes of every dance music lover out there. Reflecting on the pain of heartbreak on a backdrop of gritty beats and touches of synth pop, 'Feel Something' is bound to resonate strongly with all who listen.
"I always feel blessed working with very talented singer-songwriters"
,
Armin van Buuren
adds.
"Not only because they love music just as much as I do, but also because it reminds me that I am so lucky to be able to create music with other people and do this for a living. If you've ever heard Duncan Laurence perform live: that voice… what a gift! Working together with him was an absolute blessing and I am very proud of the result. It's fresh and new, and we put a lot of love in it. We intended to let listeners 'Feel Something', and that's exactly what this record does."


Listen or download: 'Armin van Buuren feat. Duncan Laurence - Feel Something'