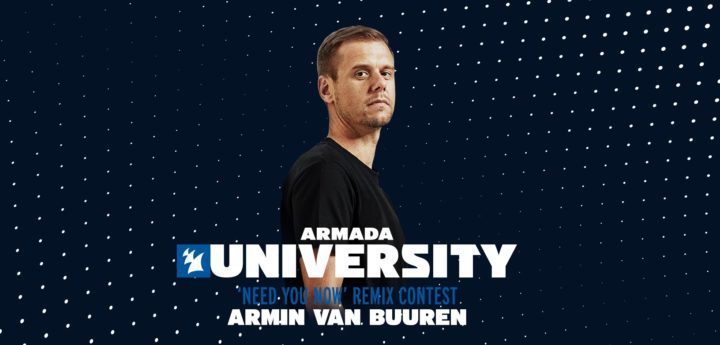 Armin van Buuren launches remix contest for 'Need You Now' on Armada University!
Imagine this: your remix of an Armin van Buuren track, officially released on Armada Music. You don't think dreams come true? Better think again, because we're launching our biggest remix contest yet.
Exclusively on Armada University, Armin van Buuren is giving you the chance to remix his latest record: 'Need You Now' (feat. Jake Reese)'. And as can be expected of a remix contest of this magnitude, the winning remix will be released on Armada Music as part of the official 'Need You Now' remix package.
Excited? Here's how you can enter:
Step 1:
 Click the below button to visit the remix contest page on LabelRadar.
Step 2:
 Download the stems and create your best remix to date!
Step 3:
 Submit your remix before November 2, 2020.
Step 4:
 We aim to announce the winner(s) approximately one month after the contest ends.
Enter the remix contest