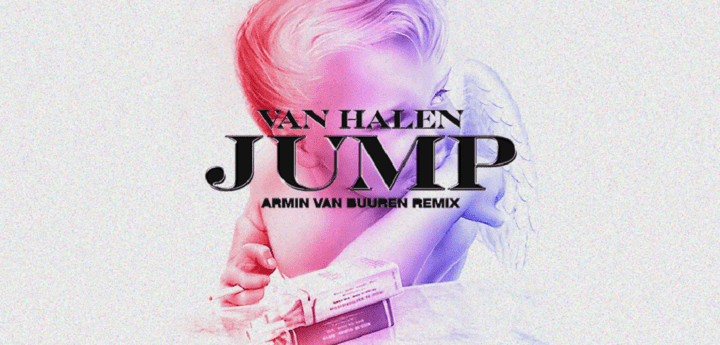 Armin van Buuren remix of Van Halen's 1983 smash hit 'Jump' is out!
It's not every day that you see two very different legendary artists team up for a common cause, but today is one of those memorable days that dance music fans won't soon forget - the renowned Dutch DJ and producer Armin van Buuren has taken on the challenge of remixing Van Halen's classic 1983 smash hit "Jump," one of the most enduring and timeless singles in rock & roll history.
Listen or download: Van Halen - Jump (Armin van Buuren Remix)
Out today through Big Beat Records, Armin van Buuren puts his signature, uplifting, progressive, trance spin on the iconic rock anthem, kicking off the remix by isolating front man David Lee Roth's iconic verse and adding in arpeggiating synths and cowbell for good measure.
Naturally the remix explodes once it reaches the song's classic chorus, and never lets go from there, steadily building until an unforgettable climax. Who would've thought "Jump" could get any more anthemic?! "Jump" is still Van Halen's most successful single to date, reaching #1 on the Billboard Hot 100 along with being ranked #15 on VH1's "100 Greatest Songs of the 1980s." The Rock and Roll Hall of Fame and Museum also listed it as one of the "500 Songs that Shaped Rock and Roll" and its music video was nominated for three MTV VMAs at the time, along with winning "Best Stage Performance." Armin's remix of Jump had its first listen when Van Halen front man David Lee Roth came out during Armin's Ultra Main Stage performance earlier this year for a performance fans still haven't forgotten.